October DEI – Awareness and Accessibility: National Disability Employment Awareness Month and the Rehabilitation Act of 1973

By Kristine Custodio Suero, ACP
NALA DEI Chair
October 2023
According to the Centers for Disease Control and Prevention (CDC), there are approximately 61 million adults in the US living with a disability, which is around 26 percent of our country's adult population. Imagine the experience of those impacted by a disability in the workplace. Now consider the national policy and legislation to ensure the inclusion of those who are impacted by a disability.
This year is the 50th anniversary of the passage of the Rehabilitation Act of 1973. The precursor to the Americans with Disabilities Act of 1990 (ADA), the Rehabilitation Act prohibits discrimination on the basis of disability in programs conducted by federal agencies, in programs receiving federal financial assistance, in federal employment, and in the employment practices of federal contractors.
The US Department of Labor's Office of Disability Employment (ODE) celebrates October as National Disability Employment Awareness Month, or NDEAM, with the theme of Advancing Access and Equity. The CDC defines accessibility as follows:
Accessibility is when the needs of people with disabilities are specifically considered, and products, services, and facilities are built or modified so that they can be used by people of all abilities. Here are a few examples of accessibility:
Parking spaces are close to entrances
Floor spaces and hallways are free of equipment and other barriers
Staff and healthcare professionals can use sign language or have access to someone who can use sign language
What can we as legal professionals and NALA members do to help advance access and equity? The Office of Disability Employment Policy (ODEP) lists the following suggestions for associations, such as our NALA Affiliated Associations, to promote NDEAM:
Feature NDEAM in your magazine or newsletter
NDEAM offers timely and fresh content for magazines or newsletters. Articles can inform members about NDEAM and its purpose, as well as specific ideas for how members can implement relevant activities within their organization. For content ideas, see Ideas for Employers and Employees or simply use one of the NDEAM "drop-in" articles that can be quickly tailored by inserting your organization's name where prompted.
Feature NDEAM in social media activities
Likewise, NDEAM provides an interesting hook for social media platforms, including Facebook, LinkedIn, and Twitter. For the latter, organizations are encouraged to include #NDEAM. NDEAM key messages are available to assist in incorporating NDEAM into social media activities.
Post an NDEAM weblink
An NDEAM link on your website informs members and other visitors about information of interest to them while also helping to keep your website dynamic and up to date. To create a link, use the NDEAM poster thumbnail image or a simple text headline and link it to an article on your website or directly to the list of ideas for employers and employees.
Send a "president's message" about NDEAM
Association or union leaders can take advantage of NDEAM to send a special email to members encouraging them to participate and providing information about how they can do so. In addition, NDEAM can be incorporated into speeches or the president's column in your organization's monthly publication.
Hold an NDEAM "brown-bag lunch," webcast, or teleconference
For local organizations, such as chambers of commerce, NDEAM presents an opportune time to sponsor a brown-bag lunch or informal seminar on the topic of disability employment. For national organizations, webcasts or teleconferences may be more appropriate. Sources for speakers for such events include various national and state disability-related organizations.
Develop a disability employment webpage
NDEAM is a great time to unveil a dedicated disability employment webpage for members, listing tools and resources to help them understand related issues and implement steps to foster a disability-inclusive workplace. Two examples of resources to include are the Job Accommodation Network (JAN) and the Employer Assistance and Resource Network on Disability Inclusion (EARN). For additional ideas on things to include on such a page, visit the ODEP website.
Distribute NDEAM posters
In today's world of electronic communication, sending something useful and tangible to members can make an impact and reinforce the value of association membership. Associations can use the occasion of NDEAM to send their members a poster (English | Spanish) to hang in employee break areas or other locations that employees frequent to promote a positive, inclusive message. Likewise, unions can send posters to their locals.
Of course, as employers themselves, associations and unions are also encouraged to recognize NDEAM among their staff. For ideas on how to do so, see ideas for employers and employees.
During the month of October, let us celebrate access and equity for all.
Resources:
America with Disabilities Act of 1990 (ADA)
Center for Disease Control and Prevention Disability and Health Promotion
National Disability Employment Awareness Month (NDEAM)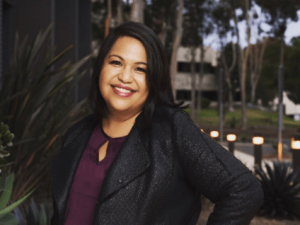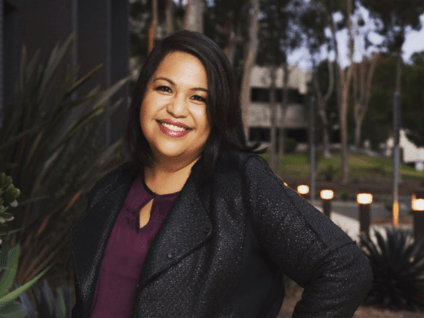 Kristine Custodio Suero, ACP is an award-winning legal professional, a published author, and a highly sought-after speaker. A true servant leader, she has led the San Diego Paralegal Association and California Alliance of Paralegal Associations as President. Kristine teaches legal courses for a local San Diego paralegal program and lends her time to the program's advisory board. Kristine is the Chair of the NALA Diversity, Equity, & Inclusion Committee, a past member of the NALA Professional Development Committee and Continuing Education Council, and the former Ethics Chair. Kristine is a Senior Paralegal/Business Development Director for Butterfield Schechter LLP and may be reached at kristine.custodio@gmail.com.