Setting up for Success: Treating Your Education Like a Career – Part II – Q3 2022 Facts & Findings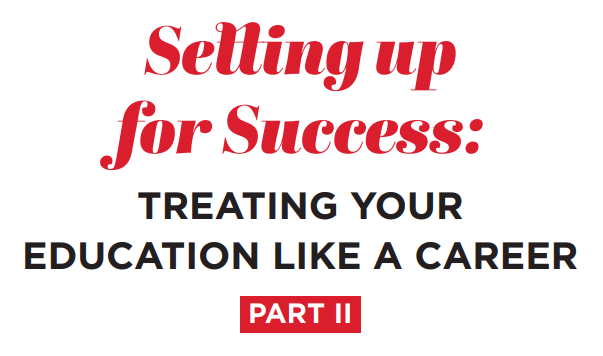 If you missed Part I of "Setting up for Success" in the last issue of Facts & Findings, I discussed how to hone your writing skills and attention to detail. I also touched on the gravity of ethics in the legal profession and how to flex your ethics muscles in relation to your education. Read below to continue to master the art of preparing for a career in the legal field.
Time Management
If you are simultaneously seeking a degree while working and/or raising a family, you have already realized the importance of time management. Even if you are a professional student, time management is key to completing assignments on time. It is also a critical piece of the paralegal profession for the effective management of cases and administrative tasks. When I was in school while working and raising a family, I utilized a Google calendar and scheduled every hour of my day. I used a color-coding system to easily identify the type of task being done during that hour. For example, green was my work time, blue was personal time (e.g., working out, making dinner), orange was for classes, and yellow for homework. I synced this calendar to my phone, printed it, and put it on the refrigerator so my husband would know my schedule.
I scheduled homework on my lunch breaks, for a couple of hours in the evenings, and on the weekends. I even added assignment due dates to my calendar with reminders to make sure I had ample time to complete them. This practice helped me stay on track and avoid missed deadlines. Paralegals, particularly those working in litigation, utilize a tickler or calendar system to keep track of crucial tasks and deadlines. If you begin this practice now, you will be more prepared to continue it in the workforce and you can highlight time management as a skill on your resume.
Project Management
Paralegals are frequently expected to manage cases from start to finish. While not every paralegal will have project management-specific training or certification, there is still an element of project management in mapping out the steps required to bring a case to a close. To prepare for this type of expectation, you can apply the same principle to your paralegal education. However, to manage a project, you need to have an overarching plan for the entire project (i.e., finishing your degree in two years) while recognizing that there are smaller facets of the project that must be completed to achieve that goal (i.e., finishing each semester and assignments or exams within that semester). In addition to my calendaring method, I also used OneNote to manage study notes and assignments. If your school utilizes Outlook for student email, you already have access to OneNote. You can create Notebooks for each class and then create pages within those notebooks to take notes during lectures and itemize the tasks required to complete each assignment. There are other online project or task management tools such as Trello and Todoist that offer free plans. Whatever you use, even if it's a spreadsheet or a notebook, just make a habit of using it and keeping it up-to-date.
Social Media
To put it bluntly, clean up your social media. Consider making your accounts private rather than public and use profile and cover photos that you wouldn't be hesitant for a potential employer to see. If you do choose to leave your profile public, remember that most employers conduct a social media search when considering applicants. While I'm not suggesting that self-censorship is necessary to get a job, just remember that not every thought or opinion has to be public knowledge, and your word choice matters. Further, what we share online can be traceable forever, even if we delete it.
Internship
Consider seeking an internship or an administrative position in a legal office while you are still in school. Even if you are working as a runner or in the mailroom, don't underestimate the benefit of exposure to the terms and administrative processes of a legal office. Not only can you highlight this on your resume, but many students who start out as interns or runners are offered positions as legal assistants or paralegals before or upon graduation.
Final Thoughts
If you complete your degree with no prior legal experience, you should feature your education, GPA (if over 3.0), honors, scholarships, and volunteerism on your resume. You should also focus on the skills mentioned in this article that you put into practice during your education, as well as any software experience. You may also consider including the best writing samples from your classes. If you treat your education like a job that must be done rather than an optional task, you will set yourself up for success and stand out to potential employers.
---
Author Biography: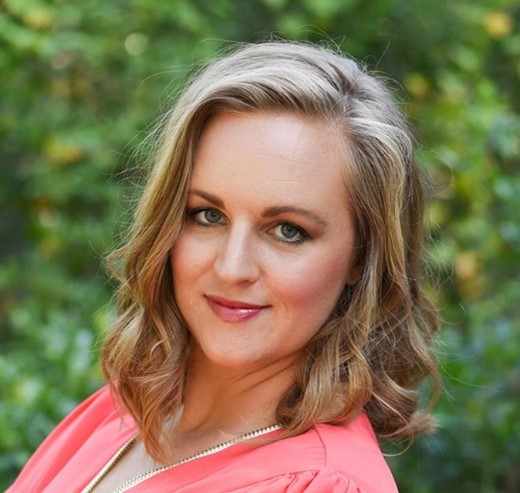 Rachel Royal, CP, NCCP, graduated with an AAS from Carteret Community College in 2017 as the Paralegal Graduate of the Year. She joined the NCBA Paralegal Division as a student member and has held positions as a Council member, a Pro Bono Co-Chair, and an officer. She has been a NALA member since 2021 and has written for Facts & Findings in three different issues to date. Rachel has worked in family law, insurance defense, municipal law, and opened her own freelance business, Royal Touch Legal & Business Solutions, LLC, in 2020. Over the past 4 years, Rachel has volunteered for Legal Aid, the NC Pro Bono Resource Center, and as a mock trial site coordinator. She is a member of the Justice for All Project in North Carolina working to bring limited licensing of paralegals to the state. Rachel lives in Wilmington, North Carolina with her husband, two boys, and toy Australian Shepherd.