Preparing A Resume and Cover Letter – Facts & Findings Bonus Issue: Career 101 – Q1 2022 Issue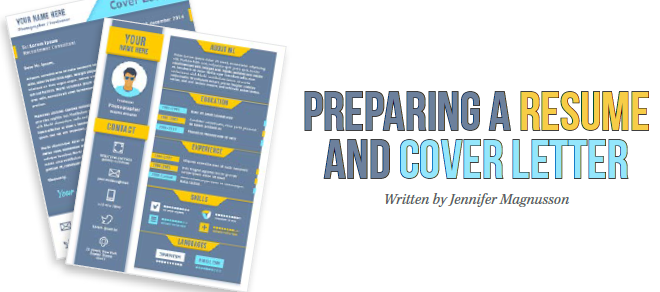 You know what they say: The more things change, the more things stay the same. As the U.S. recovers from the impact of the COVID-19 pandemic, positions are open, and applicants are looking for work, while employers devote less time to the hiring process. You will have an advantage if you make application materials that impress. Here are tips on how to create customized resumes and cover letters.
Look Carefully at the Job Listing:
A good resume and cover letter are tailored for each position; a generic overview just will not do. First, read the explanation of the job duties and required qualifications. Comb over the listing to identify the necessary knowledge, skills, and abilities, and identify how your experiences qualify you. Once you have made clear connections between your background and the job requirements, you can begin the resume. Stay on track by referring back to the job listing frequently as you prepare your application materials.
Writing a Resume:
The resume should include all pertinent information on the front page. You will be able to keep this information on one page by carefully organizing the content of the resume and presenting it concisely.
Heading: Begin with a heading that includes your name, city, email, and contact phone number. If you have a LinkedIn page, include the URL. If you are applying for a job outside of your vicinity, there is no need to include your city in your header.

Objective: Include a clear statement of your objective. Identify the city where you are seeking work, the type of position (e.g., paralegal, legal assistant, transcriptionist, etc.), and your goals. Convey your passion – What is driving you to work in this area of law? Be concise; doing so also prepares you to communicate clearly and directly in a job interview.

Work experience:Include work experience relevant to the position and highlight your strengths. If all your work experience is related, include it in chronological order. If only some of your previous job titles are relevant, create categories (Relevant Experience and Other Professional Experience) and place entries in a logical order.

For each job entry on the resume, include the name of the company, your title, and the dates of employment. If you have had the same position for a long time or at most of your jobs, do not include a description of job duties. Instead, include a short "Skill Set" section under the Objective detailing relevant qualifications. If you have had different job titles, add a short description of your duties focusing only on what is exceptional, relevant to the position you are applying for, and cannot be inferred by the job title itself. If you use a recruiter, they can tell you more about the skills needed for each position or firm. A recruiter can also provide sample resumes to guide you.

Education: If the job listing mentions educational qualifications, place your education history before your work history. If not, placement is not important. Educational history is important to some firms but irrelevant to others. Enlisting the help of a recruiter before you apply can give a competitive edge; recruiters can offer insight into firm preferences that a job listing might not reveal.

Layout and design: Review the layout to ensure that the appearance is uncluttered and easy to read. The font should be simple and in a readable size. Selectively apply font features (bold, italics, and underlining) to draw attention to important information, but be aware that overusing these features can impede readability.

If you have a lot of relevant content for the first page, edit the Objective and Skill sections to reduce length. Do not make space by reducing the font size and/or using single-spacing
throughout the document.

If you lack content, add to the Objective and Skill sections to enhance the quality of the resume. Do not enlarge the font or let white space dominate the page by over-spacing between sections.
Writing a Cover Letter: 
First – Does the job listing require a cover letter? If not, do not spend time creating one; it is not likely to be read and can convey the negative idea that you are not able to follow instructions. Instead, pour your energy into the resume. But if the listing does require a cover letter, make sure it is relevant, unique, clear, concise, and compelling.
Make connections: A generic letter sent out to multiple job listings is simply not as good as a cover letter crafted for each specific position at each specific firm. Connect your experience to the job requirements. Research the firm and explain how your skills and goals align with their needs and objectives. Write about what you bring to the work environment. If you use a recruiter for your job search, they can give you important insight into the firm's culture and can lead you to positions that match your abilities and style. Working with a recruiter refines your search so that the time spent customizing your application materials is effectively focused.

Write well: Cover letters are often requested for positions that require a lot of writing, so consider it a sample of your best work. How you write is as important as what you write. Each sentence should be clear and direct. Keep the cover letter to one page and make every sentence worth the time it will take to read. Do not repeat information that can be found on the resume; instead, use the cover letter as an opportunity to elaborate, expand, and explain.

Final steps: Use a custom letterhead with your contact information and add the recipient's name and address, as well as the date, following business letter standards. Proofread carefully: Legal support staff positions require proofreading skills on a daily basis, so your resume and cover letter should demonstrate your ability.

Sign the letter using ink, not a cursive font.

Follow the instructions for submitting the application materials exactly. The moment you apply for a job is the first chance to demonstrate how attentive and capable you are.
Creating a well-crafted resume and cover letter improves your ability to articulate your goals, passions, and needs. Go forth with confidence!
---
Author Biography: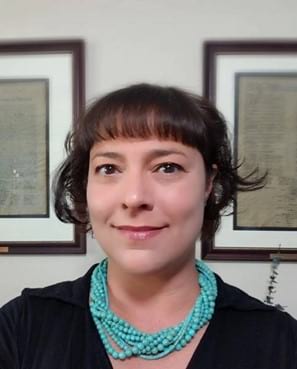 Jennifer Magnusson
Since 2011, Jennifer Magnusson has helmed NorthStar Legal's team as Chief Operating Officer, Senior Recruiter, Owner, and Doting Mother. Working closely and tirelessly with Downtown Orlando area law firms and several legal-based organizations throughout Central Florida for over a decade has taught her how to anticipate both client and candidate needs. She is fueled by her passion for matching firms across a range of legal specialties with talented legal support staff and attorney positions. Jennifer focuses on building relationships as she works with an indefatigable urgency to carry on NorthStar Legal's mission: to find the perfect fit between applicant and client.
email: Jennifer@NorthStar-Legal.com