Paralegal Pathways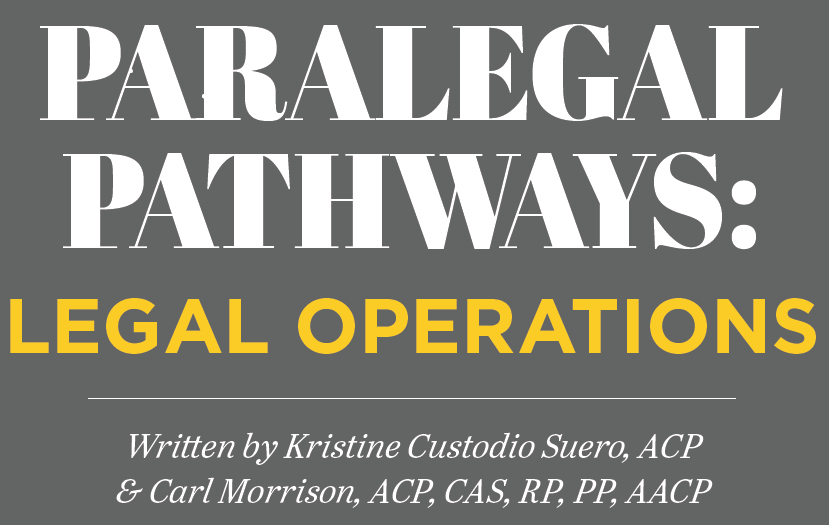 Death by the billable hour. Is there life outside of the law firm? Career veterans who have spent a decade or more supporting lawyers have pondered thoughts such as these. Many times, we reflect back on our paralegal careers and wonder, is there more to our future? We second guess ourselves, thinking that there's nothing more to our profession than just discovery responses and trial preparation. Seasoned paralegals think, will I be living the rest of my career life in six-minute increments? The answer is no! Just like there are many different paraprofessional healthcare careers, there are many different pathways that a paralegal can take to further their career.
So, what are the next natural career steps for traditional paralegals who have spent the majority of their careers housed within a law firm, have a love for data analytics and change management, and have attained a senior status? According to SimpleLegal in their whitepaper titled Legal operations 101: a blueprint for modern legal departments, legal operations may just be that pathway:
Organizations that don't have a formal legal operations role don't necessarily have to look outside of their department… someone who's naturally become involved with vendor management, data analysis, or general operational processes… Paralegals are closest to the work that's being done by outside counsel. They have a strong understanding of your matters and invoice process, how they align with budget and spend management goals, and often work closely with the general counsel so they have the strategic and business-oriented perspective to be successful in the role.
A paralegal wishing to grow professionally into a broader role within legal operations must be a champion for innovation and change, always with their sight set on improving efficiencies and processes within their legal team. But what is "legal operations", and is it for you?
WHAT IS LEGAL OPERATIONS?
In the early 1990s, major corporations such as General Electric, Bank of America, and others were part of a group of companies that employed dedicated legal operations professionals to manage legal spending and drive efficiencies within the corporate legal department. Today, legal operations is a concept not exclusively reserved for large corporate legal departments. According to the 2016 Law Department Survey conducted by Harvard Business Review, 56% of legal departments have a legal operations professional, and that number continues to grow.
Most organizations define legal operations functions in six broad categories: organizational planning, business performance, outside legal services, legal technology, project management, and people management. According to the Corporate Legal Operations Consortium (CLOC), there are 12 core competencies that comprise legal operations. The figure above shows these areas known as the CLOC CORE 12. Although many traditional paralegals may not have direct corporate in-house experience, much of what paralegals do in the way of project management, matter management, and law firm expertise transfers to the CLOC CORE 12.
WHAT IS LEGAL PROJECT MANAGEMENT?
According to Legal Project Management Demystified[1], "Viewing cases as projects has a number of critical advantages for law firms. These include better organization, standardization of operations, increased insight for management, reduction of errors, and more predictability when it comes to revenue"
A SimpleLegal article titled "Legal Project Management: 7 Ways Legal Ops Can Level Up"[2] lists efficiency, consistency, timeliness, access, improved communications, and cost savings as even more advantages and benefits the integration of legal project management (LPM) and legal operations. So, if LPM boasts many advantages and benefits, then why is it not widely adopted
by practitioners across the legal industry?
According to authors Susan Lambreth and Dr. Maria Vittoria Carminati in their article, "How Legal Project Management Can Tackle Stress and Burnout Attrition",[3] "law schools generally provide minimal training in the skills needed to manage projects efficiently." This does not apply only to lawyers and law schools; this is also true in paralegal training programs. By and large, most programs do not incorporate any project management skills.
Lambreth and Carminati further state,
"When the team is trained in LPM, the entire process of handling a matter end-to-end results in less stress. Project management, contrary to common misconception, does not involve spending the day hunched over a project plan. It is mainly about clarifying roles and responsibilities, aligning interests of clients and their legal providers, and having clear communication. That's what LPM can help you do. And it's how you keep your best people, as well as your clients satisfied. It's clear that work is better and less stressful when you can avoid incomplete deliverables, uncommunicated expectations, fake deadlines, and those 'who's-onfirst' moments when the team isn't performing at its finest. LPM can enhance efficiency and lift the morale of hard-working team members. That should help your law firm experience lower levels of attrition, especially of women and minorities."
HOW DO I STRATEGICALLY POSITION MYSELF TO TAKE ON A LEGAL OPERATIONS ROLE?
If you think a career in legal operations is for you, there are a few things to consider when making that leap from private practice to in-house legal department professional. First, consider your level of education. While it is not necessary to have an MBA or other advanced degree, having, at minimum, a bachelor's degree will serve you well within the corporate environment. Most positions seek a professional with a degree higher than an associate degree. Also, when it comes to certifications like the Project Management Professional (PMP) or Information Governance
Professional (IGP), technology software certifications (like Microsoft or Relativity), and even paralegal certifications, there are two schools of thought on whether there is value in having a certification for career advancement. Some legal operations executives do not look for specific certifications to demonstrate a mastery of certain skills for a legal operations position; rather, they are looking for actual concrete examples of an applicant's ability to master the necessary core skills. Other executives are looking for not only the core competencies that make up a strong legal operations professional, but they seek the standardization of core skills that come along with successfully achieving and maintaining professional certification.
Second, take an inventory of your own personal legal skills that will transfer into legal operations. Do you have a knack for reviewing and analyzing legal bills for your clients? Are you a born project manager, always staying on top of the particular project at hand, looking at ways to streamline and make more efficient how you manage a case from inception to resolution? Maybe you're not a "financial whiz" but want to do more to make your resume more diverse. The goal is to identify your strengths and weaknesses and conduct your own personal "SWOT" (Strengths-Weaknesses-Opportunities-Threats) analysis to ensure you have the requisite skills necessary to succeed in the position. Finally, networking is vitally important to career advancement and success. Seek out professional relationships with other in-house corporate legal department professionals. Inquire how they succeeded in obtaining a position in-house. Many times, it's not only what you know, but who you know that can help you land that perfect legal operations position.
Just like there are many different paraprofessional healthcare careers, there are many different pathways that a paralegal can take to further their career. Seasoned paralegals spend their careers supporting lawyers and often wonder what the future holds for them. These legal professionals may believe that their futures are days filled with discovery responses and trial preparation. However, for those who may be questioning their own career trajectory, conducting an introspective, personal SWOT analysis allows for exploration for the potential transition into legal operations.
Notably, corporations recognize the importance of proper utilization of paralegals in a legal department and fully appreciate and understand the value of mentoring paralegals to become legal operations professionals. If professional growth and an expanded role within legal operations are your goals, you must be the one to strategize and champion your career trajectory. Because,
indeed, there is more out there than the billable hour.
[1] Port, Larry. "Legal Project Management Demystified." Attorney at Work, December 10, 2018. https://www.attorneyatwork.com/legal-project-management-demystified/
[2] Lee, Lauren. "Legal Project Management: 7 Ways Legal Ops Can Level Up." SimpleLegal, April 7, 2021. https://www.simplelegal.com/blog/legal-project-management-7-ways-legal-ops-can-level-up
[3] Lambreth, Susan, and Dr. Maria-Vittoria Carminati. "How Legal Project Management Can Tackle Stress and Burnout Attrition." Attorney Journals, March 31, 2021. https://www.attorneyjournals.com/how-legal-project-management-can-tackle-stress-and-burnout-attrition.
---
Author Biography(s)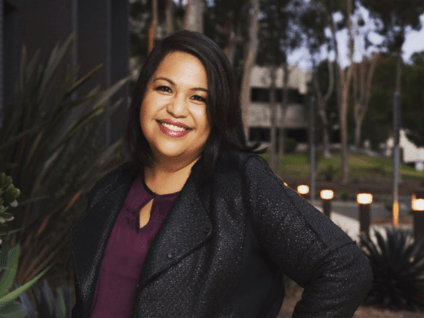 Kristine Custodio Suero, ACP, is an award-winning legal professional, a published author, and a highly sought-after speaker. A true servant leader, she has led the San Diego Paralegal Association and California Alliance of Paralegal Associations as President. Kristine teaches legal courses for a local San Diego paralegal program and lends her time to the program's advisory board. Kristine is a member of the NALA Professional Development Committee, a past member of the NALA Continuing Education Council, and past Ethics Chair. Kristine is a Senior Paralegal/Business Development Director for Butterfield Schechter LLP.
kristine.custodio@gmail.com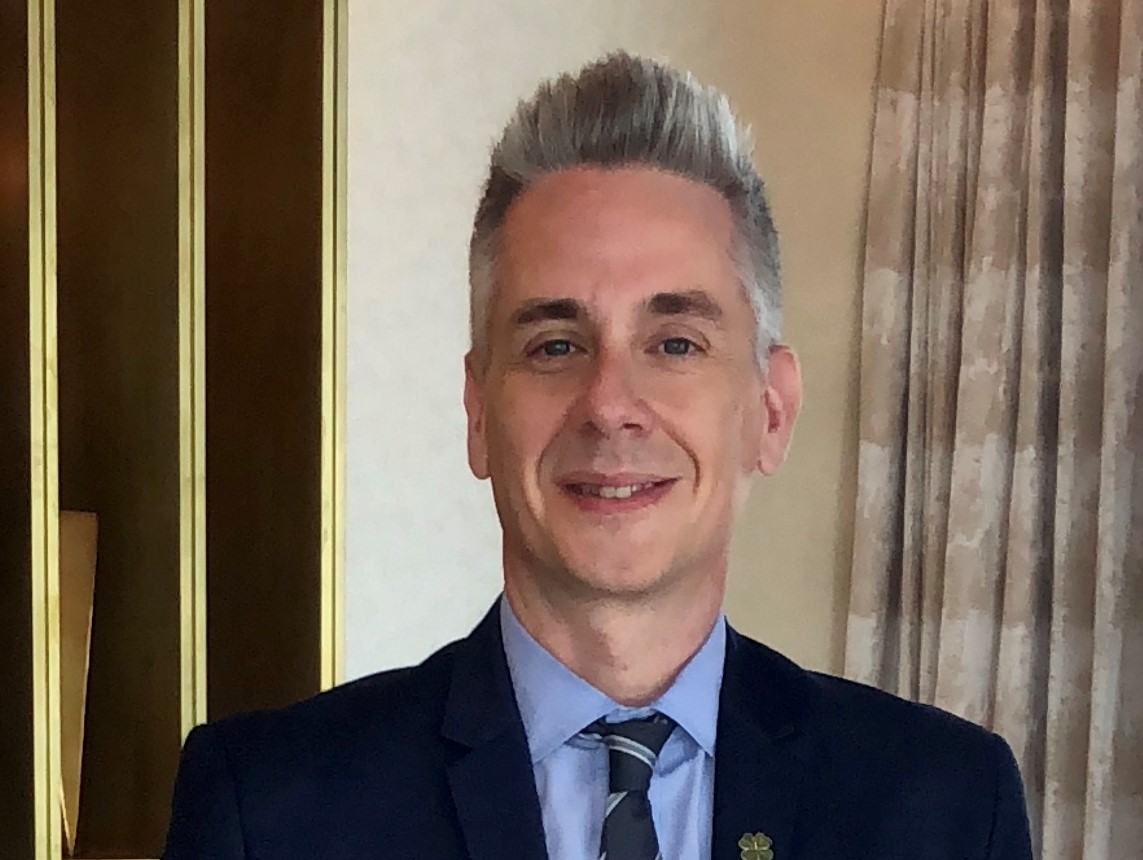 Carl H. Morrison, ACP, CAS, RP, PP, AACP, is an experienced and award-winning advanced certified paralegal and director of legal operations, as well as published author and highly recognized speaker. Since 2017, he has been the award-winning podcast host for The Paralegal Voice on Legal Talk Network and loves to share his passion and dedication to the legal industry with his listeners. His writings have been featured in numerous award-winning magazines, and he is a contributing author for an educational legal textbook, Advanced Manual for the Legal Professional, 13th Edition. An active member of NALA, NALA affiliates, Las Vegas Valley Paralegal Association, and State Bar of Nevada Paralegal Division, Corporate Legal Operations Consortium (CLOC), the ABA, and the International Practice Management Association, Carl is passionate about educating and mentoring future paralegal professionals. Carl also serves as an ABA Paralegal Education Approval Commission Site Team Representative, examining paralegal programs in-depth nationwide.
devoted2law@gmail.com