November DEI – Pay Equity & Salary Negotiations for People of Color

By Kristine Custodio Suero, ACP
NALA DEI Chair
November 2023
Author Lisa Nagele-Piazza, JD, SHRM-SCP writes in her article, The Importance of Pay Equity, "Employee morale, turnover and retention rates, and performance can all improve when workers have confidence that their employer cares about and ensures pay equity." But what is pay equity exactly? According to the ADP website, pay equity is "the concept of compensating employees who have similar job functions with comparably equal pay, regardless of their gender, race, ethnicity or other status. Yet, this practice is often more complex than simply eliminating biases. Employers must weigh other factors, like the employee's education and work experience, the responsibilities of the position, and the organization's long-term financial stability." There are even some states, including California and Colorado, that prioritize pay transparency and require businesses to include a minimum and maximum pay range in their job advertisements.
In a Harvard Business Review Ascend article, 5 Strategies for BIPOC to Negotiate Equitable Pay, author Tutti Taygerly writes, "Despite all the research, advice, and efforts doled out to lessen and close the pay gap, the earning differential for people of color persists. Marginalized groups face biases during wage negotiations and receive lowball offers that put them at a disadvantage and create a huge racial wealth gap. AAPI women, for example, working full-time, are still typically paid just $0.85 for every dollar paid to white men and they lose about $400,000 over the span of a 40-year career."
The author goes on to provide the following strategies for people of color in negotiating their salary to overcome such pay gaps:
Do your research: Before you accept a salary or quote one, you need to know three things: the fair market value of the position, broader information around the pay gap for people of color, and specific context for your role and skills. You should walk away from this research with a salary range in mind, as well as a salary you know that you won't accept. Plan to suggest a higher range rather than a lower range. Negotiating down is often easier than negotiating up.
Know your strengths: Think back to your former jobs or your time in school and make an exhaustive list of your accomplishments and strengths. Don't just think about the outcomes. Think about the strengths and skills you had to use to achieve them. Finally, consider how your identity as a person of color has helped you in your past workplaces. This information will give you confidence as well as negotiation points.
Know what you want: Don't just focus on the compensation. Think through other facets of work that matter to you, such as a budget for skill development or educational courses or tuition reimbursement.
Don't accept the first offer: Most employers expect you to negotiate. Most often, there will be flexibility, and they will follow up by asking what you're looking for. This is where your research will come into play.
Overcome implicit bias with directness: As a person of color, if you want to take the negotiation one step further, you can reference race, gender, and the pay gap based on your research and even your own experience in the workforce. If you've built a connection with the person you're negotiating with, you can be explicit about the systems of implicit bias BIPOC often face in these scenarios.
Authors Jacqueline Nguyen, Esq. and Cassie Bottorff wrote an article titled, What Is Pay Equity And Why Is It Important? In it, they state, "Pay equity is important because it helps ensure that all employees are treated fairly by eliminating wage discrimination, which helps promote diversity and inclusion in the workplace."
In 2023, Claudia Goldin, a professor of economics at Harvard University, won the Nobel Prize in Economics for her advanced understanding of women's labor market outcomes and the root causes of the gender pay gap. She has written several books on the subject, including Understanding the Gender Gap: An Economic History of American Women (1990) and Career and Family: Women's Century-Long Journey Toward Equity (2021).
As we strive for a more just society, we must consider fairness and equality for all, especially in our workplaces, and how we are compensated for our professional contributions.
Resources:
https://www.shrm.org/hr-today/news/hr-magazine/spring2020/pages/importance-of-pay-equity.aspx
https://www.adp.com/resources/articles-and-insights/articles/p/pay-equity.aspx
https://hbr.org/2023/04/5-strategies-for-bipoc-to-negotiate-equitable-pay
https://www.forbes.com/advisor/business/pay-equity/
https://en.wikipedia.org/wiki/Claudia_Goldin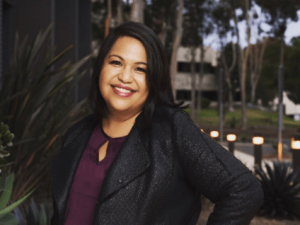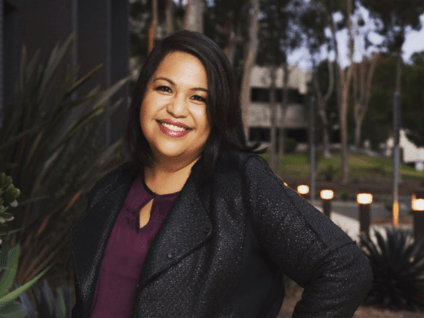 Kristine Custodio Suero, ACP, is an award-winning legal professional, a published author, and a highly sought-after speaker. A true servant leader, she has led the San Diego Paralegal Association and California Alliance of Paralegal Associations as President. Kristine teaches legal courses for a local San Diego paralegal program and lends her time to the program's advisory board. Kristine is the Chair of the NALA Diversity, Equity, & Inclusion Committee, a past member of the NALA Professional Development Committee and Continuing Education Council, and the former Ethics Chair. Kristine is a Senior Paralegal/Business Development Director for Butterfield Schechter LLP and may be reached at kristine.custodio@gmail.com.