NALA Digital Badges
What Are Digital Badges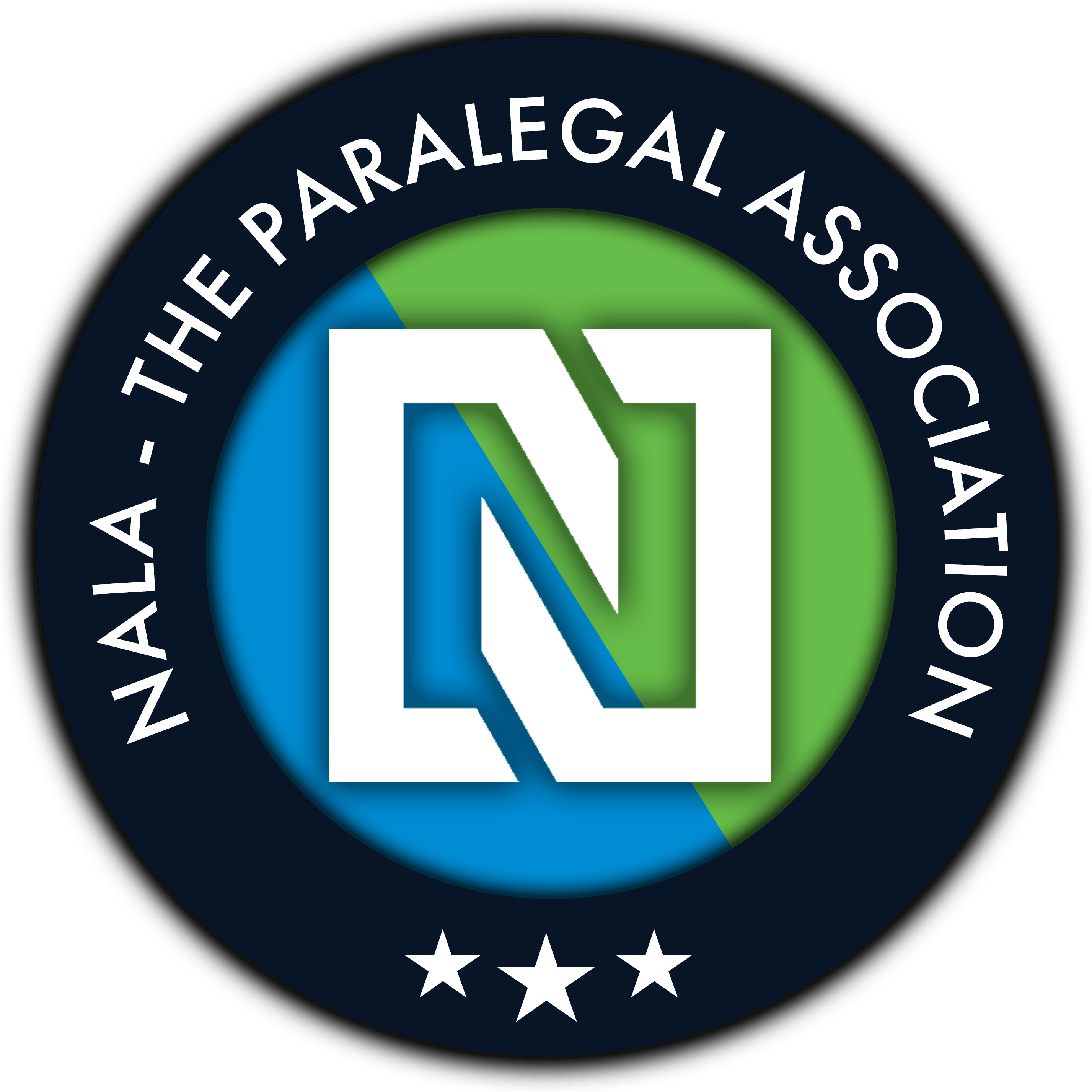 Digital badges are a new and exciting way to proudly display and share your NALA achievements online. In a mostly virtual world, it is important that your achievements carry the same recognition online as well as in person. NALA is excited to partner with Credly, a leader in digital badging, to bring this innovative new platform to our association. You can collect, showcase, and share your accomplishments using digital badges on Credly's online platform at no additional cost.
Because digital badges allow employers to easily see the full picture of your accomplishments, including verifiable skills and achievements, they're becoming the new standard in training, certification, and the future of e-learning. With NALA's new digital badges, you can now easily share your earned achievements with your peers, potential employers, educational institutions, and more!
How do I Claim my Badge?
Once you qualify for any of the NALA badges that are offered, you will receive an email notification from Credly.
Please note that if you are receiving multiple badges, you will receive a separate email from Credly for each individual badge. For example: ACPs will also receive a CP badge, each in a separate email from Acclaim.
What happens next?
You'll receive an email from admin@credly.com
Click the button in the email to accept your badge
Create and confirm your Credly account
Accept your badge
Display this digital badge in your email signature and on social media sites like LinkedIn, Facebook, and Twitter
Find additional help at this link. You can easily configure your privacy settings in the Credly Platform. You're in complete control of the information about yourself that is made public.
If you did not receive your invitation or need another invitation sent, please contact our office at 918-587-6828.
Sharing your Badge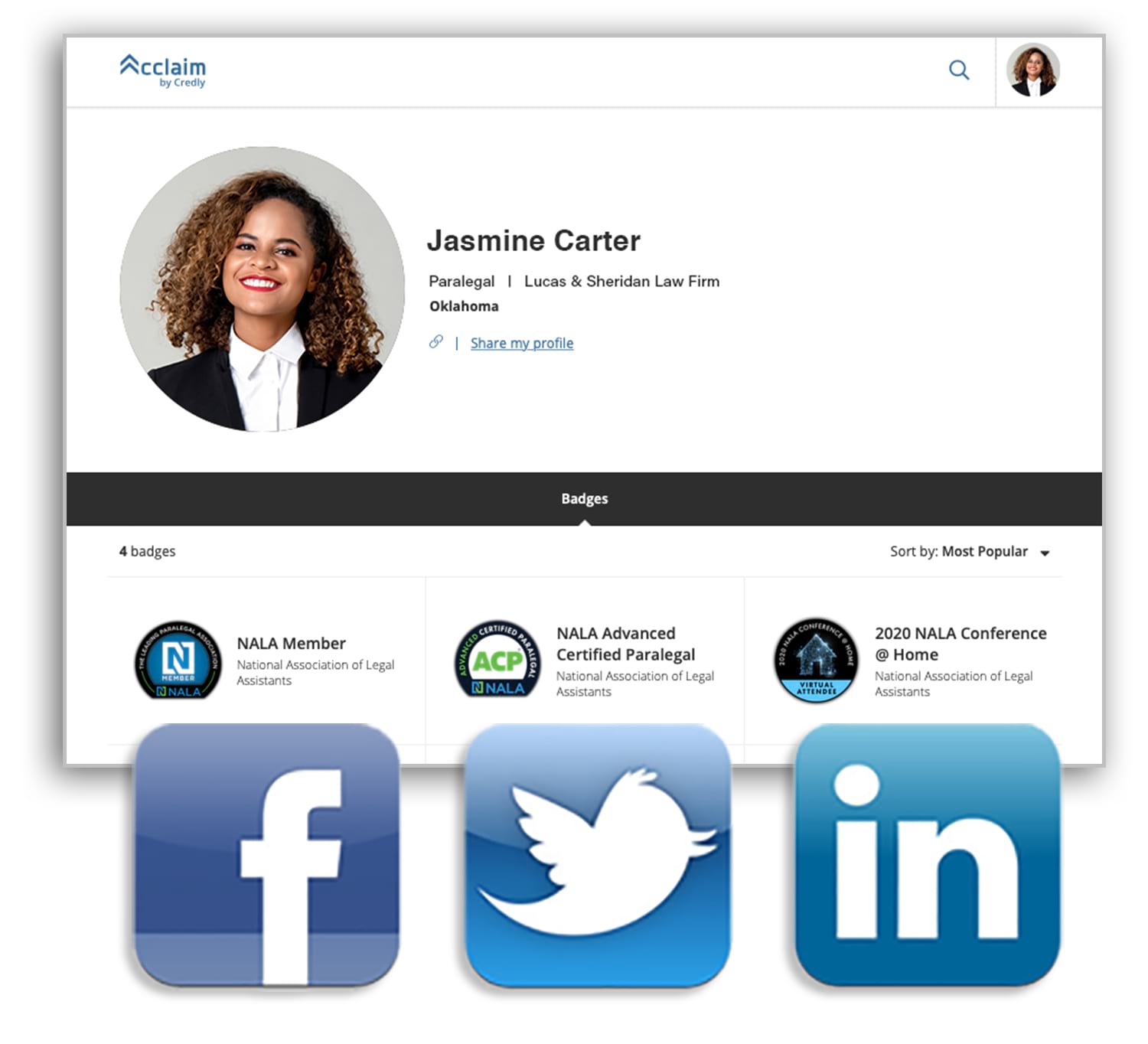 Your NALA badge(s) can be used to highlight your achievements directly from Credly's platform to LinkedIn, Twitter, and Facebook; over email; and they can be embedded in a website or in your email signature. Sharing your earned badge(s) is a great way to develop your professional resume. You can begin sharing once your badge is accepted and your account created.

If you need additional badge support, please visit support.credly.com