Limited Licensed Paralegal Practitioners for Deaf People – Q4 2022 Facts & Findings
Disclaimer: The Securities and Exchange Commission disclaims responsibility for any private publication or statement of any SEC employee or Commissioner. This article expresses the author's views and does not necessarily reflect those of the Commission, the Commissioners, or other members of the staff.
The COVID-19 pandemic has exacerbated the challenges in the legal profession when it comes to accessing legal services for many people—particularly deaf people. With the continuing residual challenge of the pandemic in certain parts of the country and the inflation that is propelling the increasing cost of legal services, it is becoming abundantly clear that the lack of access to affordable
legal assistance is at its breaking point.
According to the 2019 American Community Survey by the U.S. Census Bureau, there are approximately 11 million people with hearing loss in the United States. With the increasing cost of legal services and the fact that not every legal problem requires an attorney that charges an average of $243 per hour, depending on the complexity of the legal issues, something needs to give. This is similar to the medical profession in that not every medical problem requires a surgeon or needs to be attended by a doctor—there are nurse practitioners who are narrowing the access to care gap—particularly in rural areas and for people of low to moderate income. The paralegal profession could and should help step in to narrow the access to justice gap—especially for deaf people.
The COVID-19 pandemic has impacted almost every sector in the country and deeply affected the consumers' purchasing power when it comes to access to resources. According to a recently published report by the Institute for the Advancement of the American Legal System (AALS), 66% of Americans experienced at least one legal issue within the past four years. Some common legal issues faced by consumers include, but are not limited to, personal injury, personal property damage, and employment. Research further shows that while the number of legal issues Americans experienced across income levels is comparable, lower-income Americans experienced more legal issues on average than higher-income Americans. According to a recent study by the National Deaf Center, deaf people are more likely to work in the manufacturing sector in which the average median salary is $44,100.
According to the U.S. Bureau of Labor Statistics, in 2021, the average cost for attorney's fees was $243 per hour, which was a 3.8% increase from 2020, in which the average for attorney's fees was $234 per hour. And due to the ongoing and pressing high inflationary costs we are experiencing this year, it is more likely that the average attorney's fees for 2022 would be significantly higher, which in turn affects consumers—particularly deaf people seeking equitable and affordable high-quality legal services.
The legal profession is facing an access to justice crisis akin to what the medical profession faced in the 1960s with the access to care crisis which led to the creation of nurse practitioners in order to address the dearth of medical care. The crisis we are facing in the legal profession is strikingly like what the medical profession faced, and paralegal professionals are able and willing to assist in closing the access to justice gap for consumers. Paralegals are already "perform[ing] substantive legal work that would otherwise be done by attorneys" except for establishing attorney-client relationships, establishing legal fees, and providing legal advice.
In addition, not every legal issue may require an attorney—especially if the legal issue is simple and straightforward. While there are attorneys that practice in almost every area of law, some areas are not as lucrative as others, such as landlord-tenant disputes or small claims matters. These are just two examples of areas of law in which paralegals could, through limited licensing and oversight, offer affordable high-quality legal services directly to consumers. This is not a novel idea—there are states that are addressing this in various stages, such as Utah State Bar's Licensed Paralegal Practitioner certification. England, Wales, and Canada (particularly Ontario), for years, have allowed limited licensing for paralegals to offer affordable high-quality legal services to narrow the access to justice gap for consumers. England and Wales, through the National Association of Licensed Paralegals and Professional Paralegal Register, regulate and oversee paralegals that offer legal services to consumers. Licensed paralegals work in areas of law that are not considered Reserved Legal Activities as codified under the Legal Services Act, such as small claims, wills and probates, and tribunal matters. In Canada (specifically Ontario), through the Law Society of Ontario, paralegals can offer legal services, including legal advice in selected areas of law, such as small claims and tribunal matters. As you can see, the recurring areas of law that permit paralegals to directly provide legal services are small claims and tribunal matters. This correlates with the research in the AALS report regarding the kind of legal issues consumers experienced, such as personal property damage, which can often fall under the purview of small claims matters.
Deaf people are one of the most underrepresented groups experiencing legal issues, who earn $50,000 or less annually. They and every other potential legal consumer should be afforded legal representation in resolving their legal issues at an affordable price. Within the past decade, the legal field has been trying to develop different innovative solutions through alternative legal service providers to address the access to justice gap. One such alternative is a court assistance program wherein court personnel would simply explain various forms one would need to complete in order to proceed through the court system for civil matters. Paralegals, however, cannot provide legal advice due to court policies as well as state laws prohibiting unauthorized practice of law.
What is needed is a major critical reform in the legal field so other highly-trained legal professionals, such as paralegals, are able to provide similar if not higher-quality legal services to deaf consumers. A limited licensing scheme for paralegals would be a natural progression due to our educational background, training, and experience working within the legal space. This could be possible with the support and proper oversight by the courts and/or state bars in collaboration with national paralegal associations in serving as resources on the proposed model of paralegal regulation. I strongly believe that the paralegal profession could be the leading force in narrowing the access to justice gap for deaf consumers. I know there would likely be resistance from attorneys and judges in exploring this idea in the name of consumer protection. If, however, they are genuinely concerned about protecting consumers and providing legal services through access to justice regardless of income, then this idea should be a natural step in the right direction of addressing the access to justice gap. Deaf people and other underrepresented groups would tremendously benefit from directly accessing affordable high-quality legal services from licensed highly-trained paralegals.
The legal profession cannot allow a continued unfair monopoly of attorneys charging prohibitively high attorney fees and stifling competition in delivering legal services. One would argue that attorneys are heavily participating in anti-competitive practices against consumers, going against the American Bar Association's Model Rules of Professional Conduct 6.1(b)(3), which states, "participation in activities for improving the law, the legal system or the legal profession." While Model Rules 6.1(b)(3) focuses on pro bono services, this should still encourage attorneys to engage and explore in increasing access to justice—particularly in the civil justice system. I believe it is time to acknowledge that not every area of law is attractive, lucrative, or even interesting for attorneys. There are areas of law that attorneys often do not pursue, such as small claims, landlord-tenant disputes, and related matters. There are also areas of law that even increased pro bono hours and legal aid assistance cannot fix, such as immigration and social security matters under civil administrative proceedings.
Going back to the parallel of the medical profession, there are several highly trained licensed medical professionals who offer access to care for patients for a variety of medical services in a variety of medical settings. For the sake of the legal profession's future, we should emulate that drive, passion, and innovation for our prospective legal consumers, including deaf people. While there are many innovative solutions that are happening right now, there is still a great need for seeking legal advice and support from highly trained legal professionals, and I believe the paralegal profession is able and willing to help narrow that access to justice gap. It is about allowing deaf consumers to have competitive legal options in terms of delivery of legal services that best fit their legal issues and budget. In trying to narrow the access to justice gap, attorneys alone cannot and should not attempt to volunteer their way out through pro bono work or to simply suggest that potential legal consumers seek legal aid assistance when the majority of those in need do not qualify—particularly moderate-income consumers.
Resources: For the purpose of this article, "deaf " is an all-encompassing term, to include people who may identify as deaf, Deaf, hard of hearing, deafblind, deafdisabled, latedeafened, and other deaf-related identities. | 2019 American Community Survey, U.S. Census Bureau, February 24, 2022, https://data.census.gov/. On that page, type "hearing" and press enter. Select "K201803 | TYPES OF DISABILITIES" under the Tables category. | Producer Price Indexes, U.S. Bureau of Labor Statistics (BLS), February 24, 2022, https://www.bls.gov/ppi/. On that page, under "PPI Databases," and "Industry Data (Producer Price Index – PPI)," select "multi-screen" and in the resulting window use "industry code" 541110 for "Offices of Lawyers" and "product code" 541110 for "Offices of Lawyers." Select "include annual averages" and click "GO." | Justice Needs and Satisfaction in the United States of America, Institute for the Advancement of the American Legal System, February 24, 2022, https://iaals.du.edu/projects/us-justice-needs | Deaf People and Employment in the United States, National Deaf Center, February 24, 2022, https://www.nationaldeafcenter.org/resource/deaf-people-and-employment-united-states | Occupational Employment and Wage Statistics, U.S. Bureau of Labor Statistics (BLS), February 24, 2022, https://www.bls.gov/oes/. On that page, under "OEWS Databases," select "one screen" and in the resulting window, select "Multiple occupations for one industry," select "Sectors 31, 32, and 33 – Manufacturing," select "All Occupations in this list," click "Next," select "Annual median wage," select "Next," select "HTML," then click "Submit." | Producer Price Indexes, U.S. Bureau of Labor Statistics (BLS), February 24, 2022, https://www.bls.gov/ppi/. On that page, under "PPI Databases," and "Industry Data (Producer Price Index – PPI)," select "multi-screen" and in the resulting window use "industry code" 541110 for "Offices of Lawyers" and "product code" 541110 for "Offices of Lawyers." Select "include annual averages" and click "GO." |Information for Lawyers: How Paralegals Can Improve Your Practice, American Bar Association, February 24, 2022, https://www.americanbar.org/groups/paralegals/profession-information/information_for_lawyers_how_paralegals_can_improve_your_practice/ | Deaf People and Employment in the United States, National Deaf Center, February 24, 2022, https://www.nationaldeafcenter.org/resource/deaf-people-and-employment-united-states | Rule 6.1: Voluntary Pro Bono Publico Service, American Bar Association, February 28, 2022, https://www.americanbar.org/groups/professional_responsibility/publications
/model_rules_of_professional_conduct/rule_6_1_voluntary_pro_bono_publico_service/
---
Author Biography: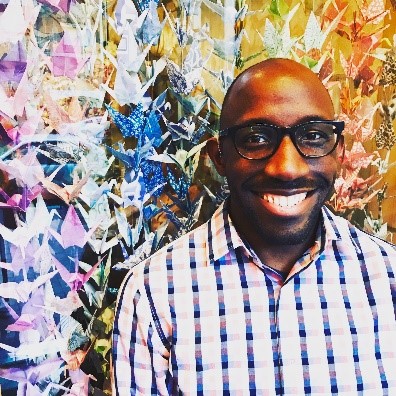 Taye Akinola works as a paralegal specialist in the Office of the General Counsel at the U.S. Securities and Exchange Commission, where he provides complex litigation and paralegal support to attorneys with federal investigations and cases in federal securities law, contract law, intellectual property law, and other non-enforcement matters. He formerly worked at the Computer Crime and Intellectual Property Section at the U.S. Department of Justice, where he provided litigation and paralegal support to federal prosecutors and investigators with complex investigations and cases in cybercrime, cybersecurity, and intellectual property laws. He is nationally certified as a CORE Registered Paralegal and an American Alliance Certified Paralegal. He received his Master of Legal Studies from Washington University in St. Louis School of Law, Graduate Certificates in paralegal studies and mediation from Texas State University, and BA in graphic design, and MA in deaf studies, both from Gallaudet University. email:  taye.akinola@gmail.com