Client Confidentiality: The Buried Bodies Case July/August 2018 Facts & Findings Digital
In the summer of 1973, four college-aged friends set out on a camping trip in New York's Adirondack Mountains. What happened over the next hours led to a case that generated a national debate about confidentiality between an attorney and client. Commonly referred to as the "Buried Bodies Case," it is an essential part of law school curriculum that addresses legal ethics and professional responsibility.
Robert Francis Garrow attacked the four campers in July 1973, stabbing Philip Domblewski to death while the other three escaped and summoned help. After a massive 12-day manhunt, Garrow was captured. Immediately after his arrest, Garrow requested that Frank Armani, a general practice lawyer in Syracuse, New York, who had represented Garrow in previous minor matters, represent him in the pending murder charge. The court named Armani and Francis Belge, another local lawyer, as Garrow's appointed counsel.
During the pretrial preparation, Garrow admitted to his attorneys that he had murdered Domblewski. He also admitted to other crimes, including abducting, raping, and murdering two females in separate incidents: 16-year-old Alicia Hauck and 20-year-old Susan Petz. Garrow described the locations where he had dumped their bodies. His description was so specific that Belge was able to locate the remains of both women and photograph the sites.
Armani and Belge told no one of Garrow's confession. The female victims were considered missing persons and police suspected Garrow of murdering them. Petz's distraught father confronted Armani at his office, asking whether Armani had any information about his daughter. As a result of this incident, Armani refused multiple attempts by Hauck's father to meet with him.
Garrow's lawyers were faced with the dilemma of upholding their ethical duty to preserve information told them by their client. They had information that would enable the families of the slain girls to know for certain the fate of their daughters and to properly bury the bodies. Armani also came to the painful realization that he was acquainted with the father of one of the victims and that she had been the classmate of Armani's daughter.
The lawyers kept their secret and Garrow's case proceeded to trial many months later. Under direct questioning, Garrow confessed to Domblewski's murder, as well as the murders of the two missing women. He also confessed to multiple rapes and abductions throughout upstate New York. The day after Garrow's testimony, Armani and Belge acknowledged publicly that they had known all along about the murders and the locations of the bodies of the two women.
The attorneys became the target of widespread public outrage, including vandalism and death threats, and were forced to relocate their families to protect their safety. The lawyers insisted their duty of confidentiality bound them to protect the information disclosed by their client. The legal community was largely supportive of Armani and Belge, but the public at large widely distrusted lawyers in a post-Watergate world and did not see things the same way. Both men lost longtime friendships and saw their law practices wither and fail. They were both investigated by a grand jury and Belge was ultimately indicted, as he had been alone when he found one of the bodies.  Belge admitted to moving the remains to better photograph them and was charged with failing to report a dead body and failing to provide it with a decent burial. Those charges were later dismissed by a trial court judge, who praised Belge for his commitment to his ethical duty as an attorney. People v. Belge, 372 N.Y.S.2d 798 (1975).
The family of one of the victims filed an ethics complaint against the lawyers with the state bar. Four years later, the Committee on Professional Ethics of the New York State Bar Association dismissed the complaint, stating in its opinion that to encourage full disclosure of all potentially relevant facts to his lawyer, a client must have the assurance of confidentiality, "a requirement embodied by law in the attorney-client privilege," even if those facts may reveal the commission of prior crimes. A client who withholds information from his lawyer "runs a substantial risk of not being according to his full legal rights." Opinion 479 (1978).
Years later, Armani described the ethical conflict as "the duty to keep a client's secrets versus the citizen's obligation to report crimes." At play was also a moral duty to ease the suffering of grieving parents, one that was particularly important to Armani as a parent himself. "[T]he fact that I have a dead girl, the fact that her body is there, [measured] against the breaking heart of a parent … it's a terrible thing to play God at that moment, but in my judgment, and I still feel that way, their suffering is not worth jeopardizing my sworn duty or my oath of office or the Constitution." Ethics on Trial, reported by Fred Graham for WETA, PBS Video (1986).
Armani never questioned the duty imposed by the oath of the office he held to "keep inviolate the secrets of our clients." He believed the dilemma to be "a question of which is the higher moral good at the moment … the question of the Constitution, the question of even a [expletive] like [Garrow] having a proper defense, having adequate representation, being able to trust his lawyer as to what he says." Id.
Forty-five years later, this case is still relevant to the discussion over a lawyer's duty of confidentiality to clients. That duty is set forth in Rule 1.6 of the ABA's Model Rules of Professional Conduct. It is believed that the case was a contributing factor to the inclusion of "death and substantial bodily injury" as an exception to the duty of confidentiality under Rule 1.6. Id., p. 22.
At the time of Garrow's trial, his lawyers were governed by New York's version of the ABA Model Code of Professional Responsibility, which allowed a lawyer to reveal "the intention of his client to commit a crime and the information necessary to prevent the crime," but not prior acts admitted in confidence. Decades later, in a panel discussion at an ABA Conference on Professional Responsibility, Armani revealed he was not aware in 1973 that there was even a written ethics code for New York lawyers.  His guide was the oath he had taken in 1956 when he was sworn in as a lawyer to maintain the confidence of his client's secrets. Lisa G. Lerman, et al., The Buried Bodies Case:  Alive and Well After Thirty Years, 2007 Prof. Law. 19, 29-31 (2007).
Armani insists that he is no hero and, if presented with the situation again, would act no differently. Id.
This article was originally published in Facts & Findings – July/August 2018 issue. To read the full publication please Log In to your personal NALA account. 
---
About the Author:
Lisa M. Stone, ACP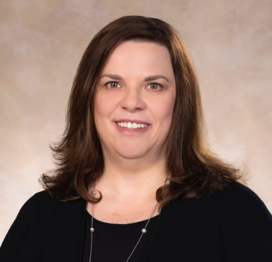 Lisa M. Stone, ACP is a Senior Paralegal with T.D. Williamson, Inc., in Tulsa, Oklahoma. Lisa previously spent 18 years working in employment and litigation practice groups with Hall Estill in Tulsa. Lisa received her CP designation in 1996 and has earned Advanced Certified Paralegal credentials in Discovery and Contracts Administration/Contracts Management. She has a B.A.in Political Science. Lisa has served on the board of the Tulsa Area Paralegal Association in various positions since 2014 and is currently the President. She also serves on NALA's Certifying Board. Lisa was the Tulsa County Bar Association Paralegal of the Year in 2014 and was a NALA Affiliated Associations Achievement Award recipient in 2017. Lisa can be reached at