Abuse of Special Needs Children
Children with disabilities are nearly four times more likely to be physically abused or neglected and more than three times more likely to be sexually abused when compared to children without disabilities. [1]
The odds of abuse are increased when an individual with special needs is placed in a group home or other communal environment. Group homes are facilities that typically provide 24-hour care to individuals who have some sort of handicap or developmental disability. Other types of communal environments are psychiatric residential treatment facilities and adult daycare centers.
A total of 70% of those individuals with developmental disabilities in group homes have been neglected, assaulted, or otherwise physically or sexually abused. More than 50% of these individuals reported suffering physical abuse, and 41% reported sexual abuse, according to a survey performed by the Disability and Abuse Project between May and October of 2012.
Special needs children are also victims of bullying, corporal punishment, and other types of maltreatment at the hands of other students and teachers at school. Students with disabilities make up just 14% of the nation's student population; however, they represent about 19% of all students who suffer corporal punishment, according to the U.S. Department of Education.
WHY?
Group homes are understaffed. The owners of these types of facilities sometimes intentionally understaff their facilities to lower costs. Some group homes receive limited funding and, therefore, will lower expenses in ways that directly affect the consumers. Due to understaffing and disgruntled/underpaid staff, there are high turnover rates. This also has a direct negative effect on the consumer. As in any field, it is not always easy to find adequately trained staff. This is especially true when caring for individuals with special needs. When understaffing happens, it is impossible to properly supervise the residents.
Employees of group homes are underpaid. Again, owners of these types of facilities will underpay their employees to lower their costs. Sometimes this is intentional to put more money in the hands of the owners, but it can also be due to the lack of funding received by the facility. When staff is underpaid, this will lead to issues that are not only hard to overcome but can be extremely detrimental to those individuals needing care. Two of the main issues are low morale and poor performance. In addition, if the facility is only hiring staff for minimum wage, they are most likely
missing opportunities to hire staff that would truly care for these children.
Employees of group homes do not receive specialized training. These facilities claim to provide support services to people with developmental disabilities, mental illness, and/or behavioral challenges in order to maintain daily personal care and safety needs. However, these are very specialized services that require extensive training for those providing these services. Most facilities do not provide this type of training.
Disgruntled employees. Understaffing, underpaying, and lack of training can all lead to employees who are not happy with their jobs. This directly impacts the quality of their work and the attitude they have toward the residents. When an employee at these facilities becomes disgruntled, it can become easy for them to take out their aggression on those closest to them, which is usually one of the residents. This can be in the form of neglect or assault. They may choose a target that is unable to defend themself (perhaps confined to a wheelchair), or maybe one who would be unable to tell someone else what happened (perhaps a child with Autism who may be non-verbal).
ASSESSING THE CASE
When discussing a possible case with a potential new client, they may not have all the details for you. You may be faced with a situation of: "My child was hurt at the group home, and I do not know what happened."
As with any other case, begin by obtaining records:
When requesting the facility records, be sure to include a request for copies of all intake documents, signed contracts, Individualized Educational Plans (IEPs), policies and procedures, and all copies of medical records maintained at their facility.
School records.
Medical records, prior to and after the incident. The records from before the incident will be useful in determining your client's baseline.
All video and photographs of your client while at the facility.
Freedom of Information Act requests and requests to your state's equivalent of OHAN, DHEC, DSS (social services, children protective services, etc.). The purpose of the requests to these types of agencies would be to obtain any previous complaints against the facility and/or the employees.
Law Enforcement Agencies and 911 Communications Centers. Obtain all records available of when law enforcement was previously called to the facility to determine if any other assaults have occurred there.
Retain experts:
Retain experts that can define the standard of care in the case, address the breaches of those standards, and establish causation.
Damages in these cases are not always as clear as in a motor vehicle collision. When dealing with individuals who are handicapped at baseline, it is important to involve a psychiatrist in the case who can establish the types of emotional and psychological damages caused when a child with special needs is assaulted. The expert should be able to clearly establish the baseline and then explicitly describe the long-term, or potentially permanent, damages sustained. Further, the expert should be able to adequately describe the baseline and damages to a jury pool that may contain individuals who are not familiar with special needs children.
A life care planner is necessary to establish the additional care that the client will require as a result of the injuries they sustained.
Determine all the parties:
The facility, the owners, and operator.
You can obtain this information from the secretary of state website, Freedom of Information Act requests, DHEC licensing, or your state's public index.
Potential causes of action:
Failing to have properly trained staff.
Failing to properly supervise residents.
Failing to have sufficient staff to meet the needs of the residents.
Failing to properly manage monetary resources to provide for the safety and well-being of the residents.
Failing to properly monitor residents' activities.
Failing to keep residents safe from neglect and abuse.
Note: Neglect and abuse can come from staff or other residents.
You can further prove inadequate staffing through deposition testimony of employees, as well as through the medical providers. It is incredibly beneficial to locate former employees of these facilities. Former employees will gladly vent during a deposition about their lack of training, issues with their pay, things they witnessed, and how many times they may have asked for help that they never received during the time they were employed at the facility. In deposing your client's treating medical providers, they would be able to testify as to the care that is necessary for your client and whether or not the facility is capable of providing that care.
Investigating each former employee and current employee of the facility is important. Do they have a criminal history? Have they been or are they currently involved in a lawsuit? Perhaps a messy divorce? The answers to these questions will give insight into that employee's mental state and perhaps whether they should have been hired by the facility in the first place.
Hurdles you may (and most likely will) encounter:
In cases like these, and due to their disability, the injured party may be unable to tell you what happened. It is up to you to gather all the pieces and put the puzzle together.
Due to the high turnover rate at these types of facilities, it may be difficult to locate former employees. A private investigator may be able to locate those witnesses and obtain statements. It is
worth the extra money to hire a private investigator to locate these individuals who may have testimony crucial to your case.
It is likely that your client receives needs-based benefits such as Medicaid and Supplemental Security Income. It is important to obtain financial advice from a financial planner who can preserve your client's eligibility for those benefits.
There are many reasons why cases like these are important to pursue. Parents of handicapped children need to know that there are safe places for their children. Their children need to feel safe in order for them to thrive. Pursuing these cases can force these facilities to alter their policies and procedures or begin providing their employees with the proper training necessary to provide special needs children with the care they need and deserve.
Resources:
[1] Sullivan, Patricia & Knutson, John. (2000). "Maltreatment and Disabilities: A Population-Based Epidemiological Study." Child Abuse & Neglect
---
Author Biography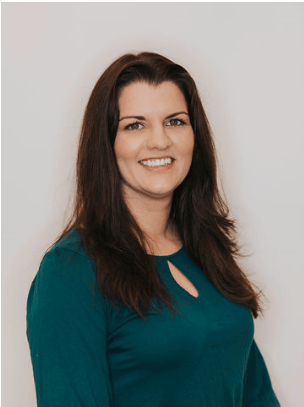 Jessica L. Mattie, ACP, SCCP, began working for attorney Lee D. Cope in February 2002. In 2005, they joined the law firm of Peters, Murdaugh, Parker, Eltzroth & Detrick, PA. Over the years, they have worked on a vast assortment of cases, including class action lawsuits, medical malpractice, roadway defect, premises liability, elder abuse/neglect, and products liability cases. In 2020, Jessica obtained her CP through NALA and obtained her ACP in Trial Practice in January 2021. She has been certified by the South Carolina Bar Association since January 2021. JMattie@pmped.com